30
01
2014
India
has the highest population of illiterate adults and constitutes 37% of the global total though India 's literacy rate rose from 48% in 1991 to 63% in 2006
According to the Education for All Global Monitoring Report 2013-14 by the United Nations Educational, Scientific and Cultural Organization (UNESCO), India has the highest population of illiterate adults at 287 million which is 37% of the global total. India's literacy rate rose from 48% in 1991 to 63% in 2006 while for the latest year, population growth cancelled the gains so there was no change in the number of illiterate adults.
The Report also mentioned about education spending in various countries and highlighted that India reduced its spending on education from 4.4% of GNP in 1999 to 3.3% in 2010 while it spent 10% of its government budget on education in 2011 which is a reduction from 13% in 1999. In one of India 's wealthier states, Kerala, education spending per pupil was about $685. Similarly, in Himachal Pradesh it was US$542. By contrast, in West Bengal it was US$127 while in the state of Bihar it was just US$100.
The report mentioned that the education also helps overcome gender biases in political behavior to deepen democracy. In India , reducing the gender literacy gap by 40% increased the probability of women standing for state assembly election by 16% and the share of votes that they received by 13%. The report also showed strong correlation between female literacy and child mortality. An increase in the female literacy rate from 58%, the current average in the districts surveyed, to 100% would lead to a reduction in the under-5 mortality rate from 81 to 55 deaths per 1,000 live births.
The report also suggested that if India reduced tax exemptions, tackled tax evasion and diversified its tax base, it could greatly change this picture. In India , the majority of tax revenue forgone is due to exemptions from custom and excise duties. The revenue lost to exemptions came to the equivalent of 5.7% of GDP in 2012-13. If 20% of this had been earmarked for education, the sector would have received an additional US$22.5 billion in 2013, increasing funding by almost 40% compared with the current education budget.
The Report also talked about the Sarva Shiksha Abhiyan with allocations still not sufficiently reaching the states most in need. Further, it also highlighted that improving access to quality education could save an enormous number of lives in India and Nigeria, which together account for more than a third of child deaths and added that if all women had completed secondary education, it would have been 61% lower in India.
The Report also highlighted that only 9% of primary school teacher candidates passed the Central Teacher Eligibility Test introduced by the government in 2011 with little improvement in subsequent years.
Edit :
Edit
Comments :
Leave a Comment »
Categories :
Uncategorized
30
01
2014
Aimia, AirAsia and Think Big Digital Form Partnership To Grow the AirAsia BIG Loyalty Program
Global Loyalty Leader joins with Asia's Fastest Growing Low Cost Airline and Think Big Digital Sdn Bhd to grow World Class Loyalty Program in Asia
KUALA LUMPUR, 30 January 2014 – Aimia Inc. (TSX: AIM) ("Aimia"), a global leader in loyalty management headquartered in Canada, AirAsia Berhad (BM: AIRA) ("AirAsia"), Asia's fastest growing and largest low-cost airline, and Think Big Digital ("Think Big") Sdn Bhd , today announced the signing of a partnership agreement for Aimia's acquisition of a minority stake in Think Big, the owner and operator of BIG – AirAsia and Tune Group's loyalty program.
Aimia will initially invest approximately (C$16 million) in Think Big, with up to an additional (C$7 million) to be invested if certain milestones are achieved by December 31, 2015.
The partnership combines AirAsia's unrivaled success in the Asian market, which has seen it grow from just two aircraft to more than 160 in 12 years, Tune Group's portfolio of successful companies including hotels, pre-paid Visa cards, insurance and music companies – and Aimia's unmatched expertise in the design and management of travel-based loyalty programs, to provide BIG members and partners with a loyalty proposition that is truly rewarding.
"The partnership between AirAsia, Think Big Digital and Aimia is yet another way that AirAsia and Tune Group are innovating and driving change in the Asian airline market – all to the benefit of our members, guests and investors," said Tony Fernandes, Group CEO of AirAsia and co-founder of Tune Group. "With its experience running the world's largest standalone frequent flyer programs, the Aimia team has unique and invaluable insight. We are thrilled to be working together to leverage that knowledge as we continue to grow the AirAsia BIG loyalty program."
"The AirAsia BIG loyalty program is a great opportunity to export Aimia's coalition business model and to help our clients create deep and lasting relationships with their customers," said Rupert Duchesne, Aimia's Group Chief Executive. "Through this partnership with AirAsia and Tune Group, we look forward to sharing our experience with this program, while also growing our presence in the high-potential Asian loyalty market."
AirAsia BIG loyalty program spans across Southeast Asia, a growing market with a population of 634 million. The region is ranked fourth globally in airline market size.
The AirAsia BIG loyalty program continues to benefit from the growing customer base of both AirAsia and Tune Group. It has already attracted a broad coalition of partners ranging from credit card companies, retail stores, petrol stations, and insurance and telecom firms, in addition to the AirAsia and Tune Group family partners.
"With AirAsia's customer base of over 43 million guests a year, the potential of BIG to deliver deeper, more meaningful relationships to a broad membership base is significant," said Alice Goh, CEO AirAsia BIG Loyalty program. "We believe that this potential extends beyond flight revenues and we look forward to working with all BIG partners to build a cutting-edge program."
"Asia represents a key region for Aimia as we expand our presence globally, and we believe the partnership between ourselves, AirAsia and Tune Group provides a fantastic platform to further demonstrate our unique capabilities in the loyalty industry," added Marc Allsop, Aimia's Senior Vice President of Business Development. "This partnership brings three innovative, forward-thinking brands together for the long-term benefit of our customers."
Caution Concerning Forward-Looking Statements
Forward-looking statements are included in this news release. These forward-looking statements are identified by the use of terms and phrases such as "anticipate", "believe", "could", "estimate", "expect", "intend", "may", "plan", "predict", "project", "will", "would", and "should" and similar terms and phrases, including references to assumptions. Such statements may involve but are not limited to comments with respect to strategies, expectations, planned operations or future actions.
Forward-looking statements, by their nature, are based on assumptions and are subject to important risks and uncertainties. Any forecasts, predictions or forward-looking statements cannot be relied upon due to, among other things, changing external events and general uncertainties of the business and its corporate structure.
Results indicated in forward-looking statements may differ materially from actual results for a number of reasons, including without limitation, dependency on top accumulation partners and clients, changes to the Aeroplan Program, conflicts of interest, greater than expected redemptions for rewards, regulatory matters, retail market/economic conditions, industry competition, Air Canada liquidity issues, Air Canada or travel industry disruptions, airline industry changes and increased airline costs, supply and capacity costs, unfunded future redemption costs, failure to safeguard databases and consumer privacy, changes to coalition loyalty programs, seasonal nature of the business, other factors and prior performance, foreign operations, legal proceedings, reliance on key personnel, labour relations, pension liability, technological disruptions and inability to use third party software, failure to protect intellectual property rights, interest rate and currency fluctuations, leverage and restrictive covenants in current and future indebtedness, uncertainty of dividend payments, managing growth, credit ratings, as well as the other factors identified in this news release and throughout Aimia's public disclosure record on file with the Canadian securities regulatory authorities.
The forward-looking statements contained herein represent Aimia's expectations as of November 13, 2013, and are subject to change after such date. However, Aimia disclaims any intention or obligation to update or revise any forward-looking statements whether as a result of new information, future events or otherwise, except as required under applicable securities regulations.
AirAsia Group CEO Tony Fernandes and Aimia Group Chief Executive Rupert Duchesne striking the gong to mark the successfulsigning of a partnership agreement for Aimia's acquisition of a minority stake in Think Big, the owner and operator of BIG – AirAsia and Tune Group's loyalty program.
***ENDS***
About The AirAsia Group
AirAsia, the leading and largest low-cost carrier in Asia, services the most extensive network with 121 destinations. Within 12 years of operations, AirAsia has carried over 220 million guests and grown its fleet from just two aircraft to over 160. The airline today is proud to be a truly Asean (Association of Southeast Asian Nations) airline with established operations based in Malaysia, Indonesia, Thailand and the Philippines servicing a network stretching across all Asean countries as well as China, India and Australia. AirAsia was named the World's Best Low Cost Airline in the annual World Airline Survey by Skytrax for five consecutive years from 2009 – 2013.
About Aimia
Aimia Inc. ("Aimia" or the "Corporation") is a global leader in loyalty management. Employing more than 4,000 people in over 20 countries worldwide, Aimia offers clients, partners and members proven expertise in launching and managing coalition loyalty programs, delivering proprietary loyalty services, creating value through loyalty analytics and driving innovation in the emerging digital, mobile and social communications spaces. Aimia owns and operates Aeroplan, Canada's premier coalition loyalty program, Nectar, the United Kingdom's largest coalition loyalty program, Nectar Italia and Smart Button a leading provider of SaaS loyalty solutions. In addition, Aimia owns stakes in Air Miles Middle East, Mexico's leading coalition loyalty program Club Premier, Brazil's Prismah Fidelidade, China Rewards – the first coalition loyalty program in China that enables members to earn and redeem a common currency, and i2c, a joint venture with Sainsbury's offering insight and data analytics services in the UK to retailers and suppliers. Aimia also holds a minority position in Cardlytics, a US-based private company operating in card-linked marketing for electronic banking. Aimia is listed on the Toronto Stock Exchange (TSX: AIM). For more information, visit us at
www.aimia.com
.
Edit :
Edit
Comments :
Leave a Comment »
Categories :
Business
29
01
2014
Punjab Kesari
‏
@
punjabkesari
4m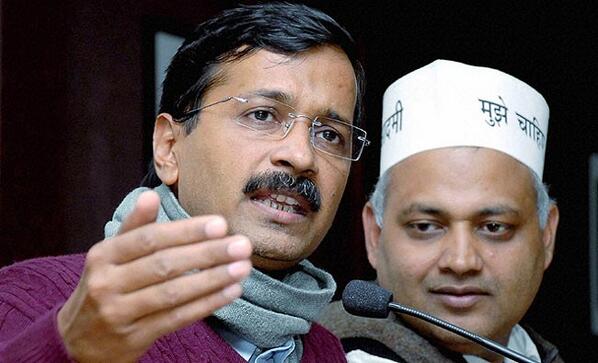 Edit :
Edit