HH Dalai Lama on Ancient Indian Thoughts and Its Relevance to The Contemporary world, at VIF.
HH Dalai Lama spoke about Indian spirituality with emotions showered on its peaceful and meditative nature. Buddhist has lots of spiritual postures and belief from this grand old method of theosophical learning. Nalanda way of Buddhism practiced and admired by most of Buddhist around the world are matter of class for each one us to achieve our higher goal.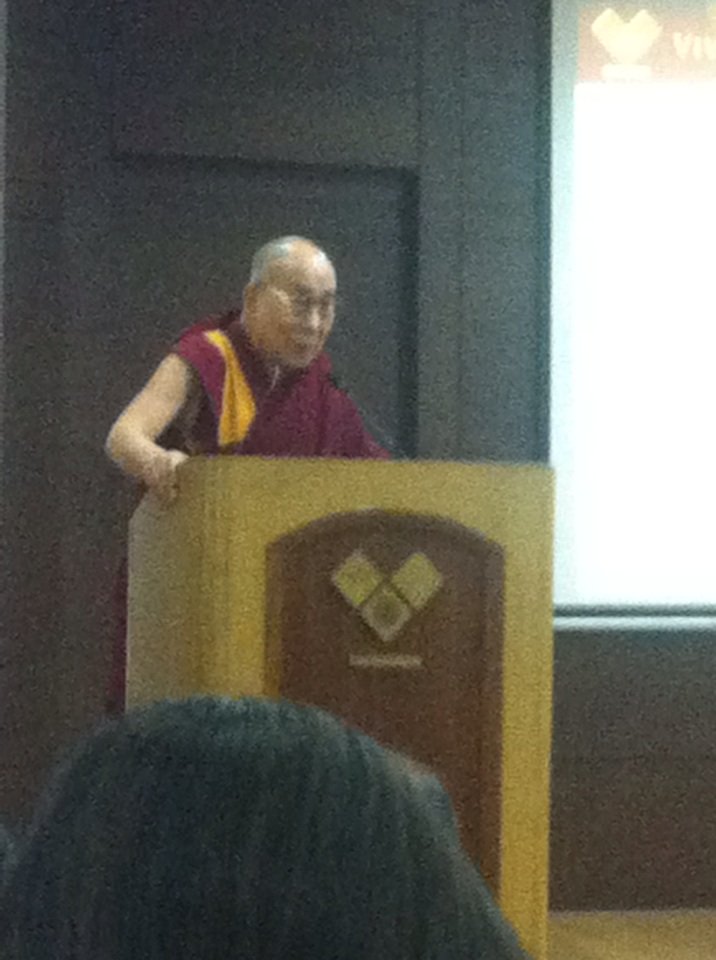 HH Dalai Lama : India is most stable nation than its neighbor and people has freedom, tolerance, peaceful and prosperous. Further he added, I was not that intelligent, when I lived in Tibet which was an isolated place but when I came to India, I become an intelligent person. Tibet shall also become intelligent when it shall receive Indian spirituality spark.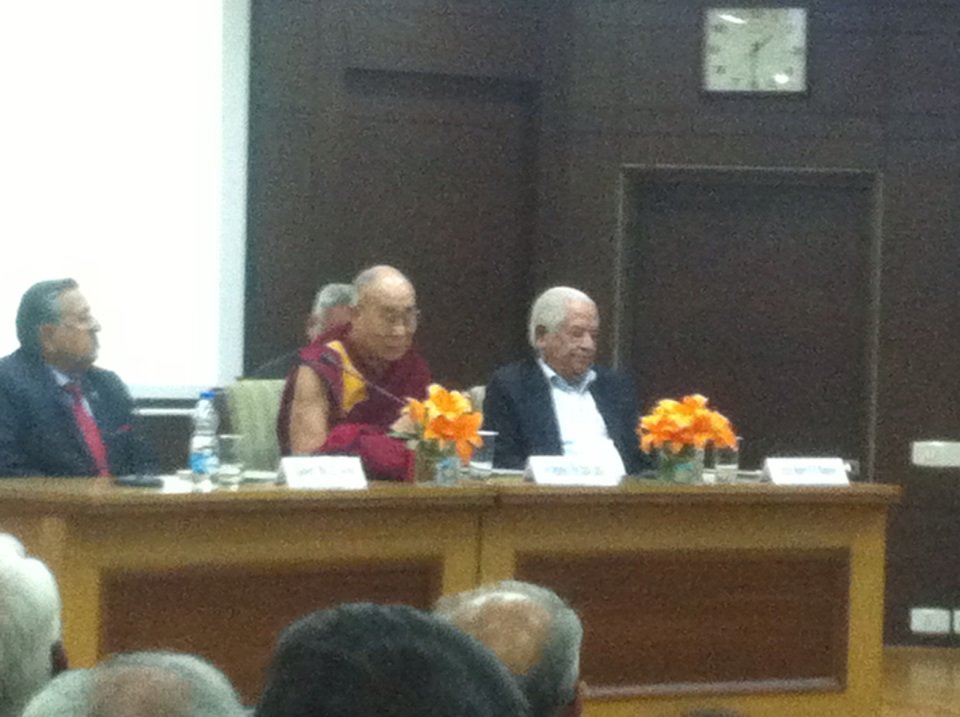 HH Dalai Lama finally said the Indian belief in Subtle Soul but we in Buddhism practice anti soul and our experience is our personnel matter bring peace.
Notes: Naresh Kumar Sagar :Thus we as Indian wanting to study soul, which is the ultimate creation and is connected to the Higher Soul, Universal or Cosmic Powers, thus an easy format to get connected to God.Connecting God is way of treading path of the Indian meditation, thereby experiencing with soul, get on with our soul and emancipation from this soul to Comic soul , mingling with infinite powers is the essence of one with God.